Creating a Custom Report¶
You can create a PDF report from your customized search results.
Wallarm will email the custom report to you.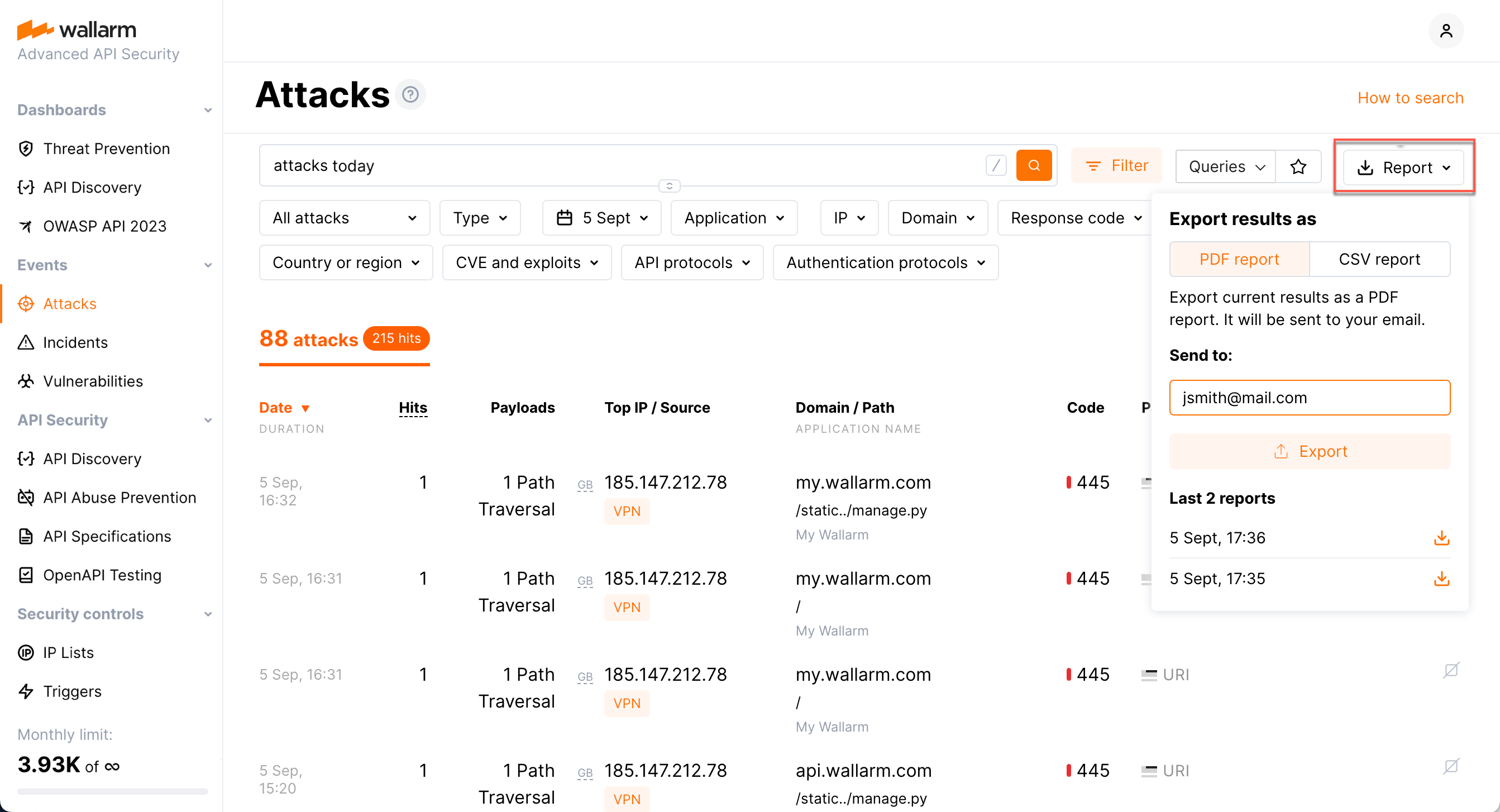 Create a Report¶
Go to the Events tab.

Use the Search field to customize your search results.

Click the report button on the right.

Put in your email address and click the report button next to the email field.
Wallarm will generate the report and email it to you.