Creating a Custom Report¶
You can create a PDF report from your customized search results.
Wallarm will email the custom report to you.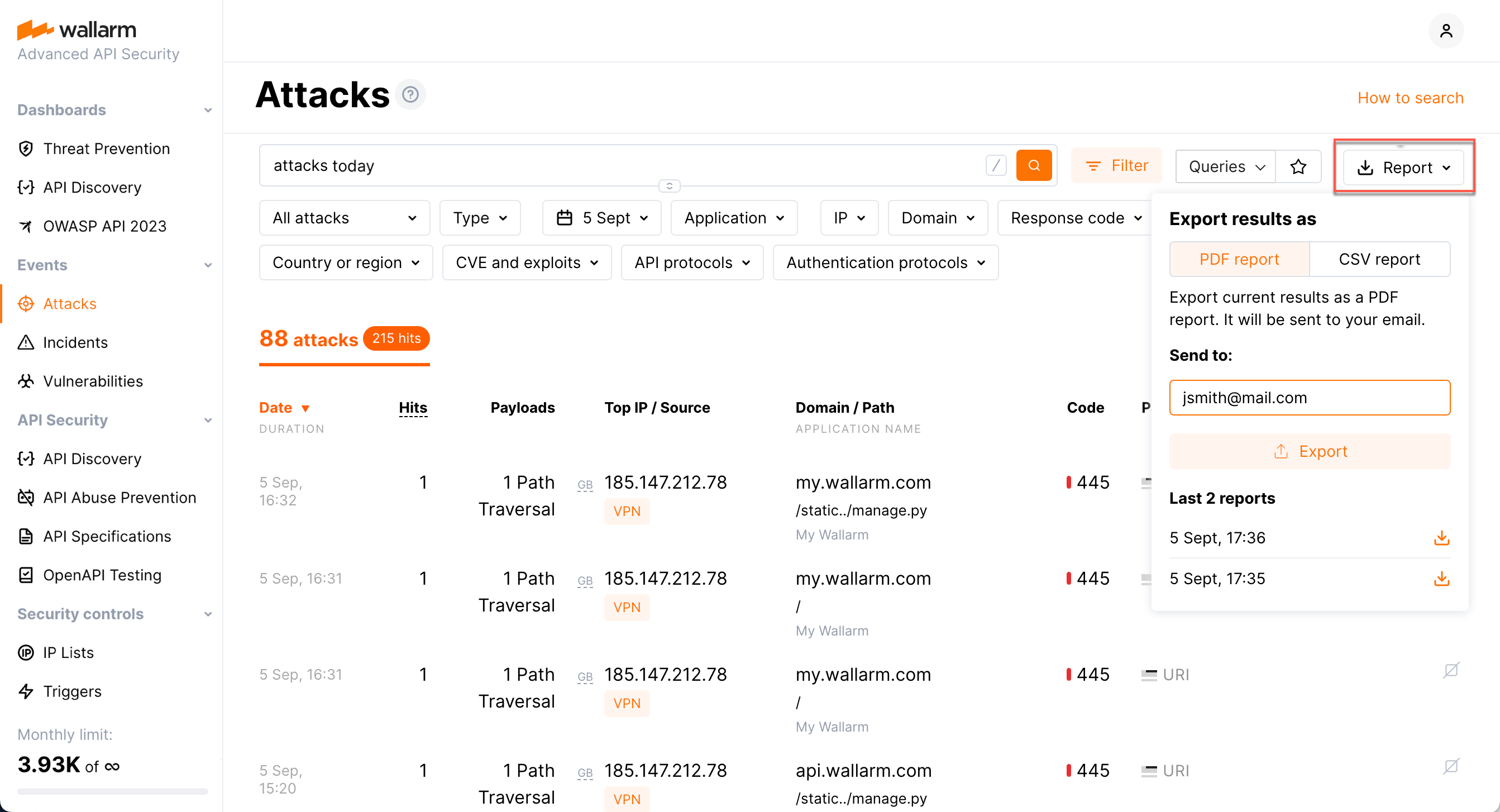 Create a Report¶
Go to the Events tab.

Use the Search field to customize your search results.

Click the report button on the right.

Put in your e-mail address and click the report button next to the e-mail field.
Wallarm will generate the report and email it to you.